Weather is something important we all need to know, either to perform our scheduled activities or to be prepared for nature´s events. Luckily, there are hundreds of weather apps on Google Play Store, but like all goods and services in the market, some are better than others. With all this supply, you might be wondering: How these weather apps can stand out from others.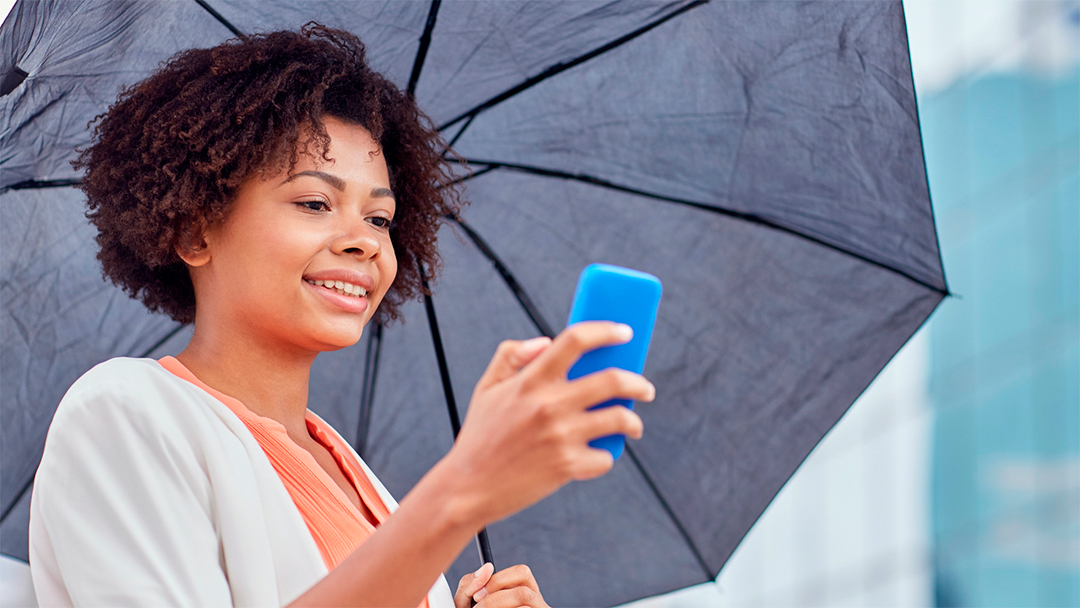 Some of the best weather apps offer distinctive features such as accurate long-term forecasts, severe weather monitoring, alerts setting or beautiful material design interfaces. With all these special features in mind, we'd like to present you some of the best and unforgettable weather app for Android, so you can realize how a great added value can make your app distinguish from others.
AccuWeather
AccuWeather was just recently redesigned to follow Google Material Design Guidelines.
This is a powerful weather app that provides you the extensive details you need to know about the latest news and weather information using graphs, maps, radar and satellites images.
Its Superior Accuracy feature provides forecasts in more than 100 languages and locations worldwide. Also, its minute by minute forecast over the next two hours can be localized to your exact street address. This app contains ads and in-app purchases.  
1Weather
1Weather has a beautiful Material Design interface as well. This app is highly customized and offers you widgets with keymetrics you can add to your homescreen.   
It provides a forecast for your current location or any other worldwide, which you can view hourly, daily or weekly with its exclusive 12-week Precision Cast.  
Developed by OneLoader Apps, it lets you monitors severe weather conditions and set alerts to prepare in advance. Be aware of precipitation, humidity and UV indexes. 1Weather also contains ads and in-app purchases.  
Yahoo Weather
Yahoo Weather's amazing background pictures are extracted directly from Flickr, and this is one of its main features. Beautiful photographs adjustable to your location, time of the day and weather conditions.
This app is backed by its own network of weather stations, so they provide accurate data. They also use radar, satellite, heat and wind interactive maps to show that information.  
Check multiple locations quickly by scrolling up and down or side to side. Yahoo Weather contains ads and does not have a payment option to remove them.   
Weather Underground
Downloaded by millions, Weather Underground has one of the highest review ranking in Google Play Store. Its interactive WunderMap is made from data provided by their exclusive community of enthusiasts.
It provides hourly forecasts for the next ten days and information about temperature, wind speed and direction, humidity, dew point and visibility. User reports can also be found.  
On Google Play, they stated to have listened to users comments and used that feedback to improve their product. A great example of thinking about users above all. It contains ads and in-app purchases.  
Morecast
Morecast is a well-designed weather app. It uses graphics, maps and even a 3D globe to show you how weather conditions change.
Its main features include comparing two locations at the same time, provide information about an specific route of journey or getting live views in their more than 100,00 webcams around the world.
Morecast also goes social as it lets you be part of its community and share your weather moments. It shows ads and offers in-app purchases too.
Conclusion
As you can see, many apps manage to stand out given their unique features. It is true that many of these apps share some features, however, there is one or two single characteristics they perform better than its competitors.
Of course there are other cool apps you should check like Dark Sky Hyperlocal Weather, The Weather Channel or The Weather Timeline. Make sure to use them and detect what makes them great!