The way people read their favorites books and personal documents changed years ago. While some people might still look for the sensation provided by reading a book in its physical form, there are many others who seek for the digital version since it can be lighter, less expensive or stored in just one place.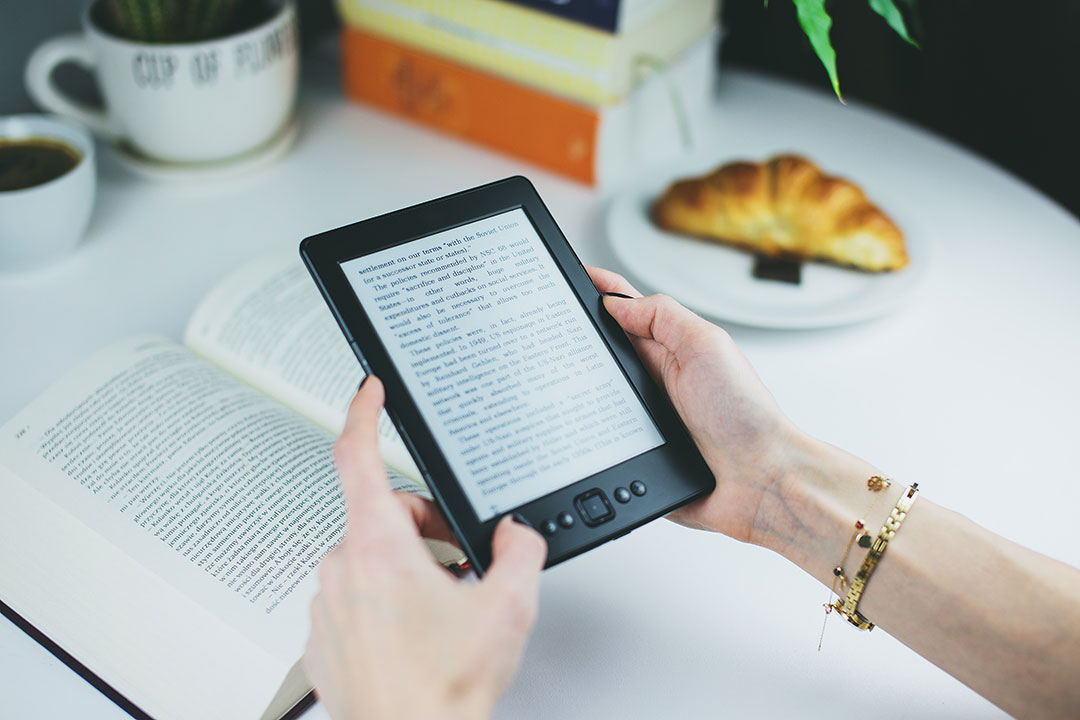 Getting an e-Reader could be the best choice for those wanting a device almost exclusively for this matter, however, there are many Android apps out there that can also get the job done on your smartphone or tablet, while providing you more customization settings or diverse formats support.
So, without more, we want to share with you what we think are the best apps for reading ebooks on your Android devices.
As you might suppose, Google has its own app for reading e-books, connected to the Play Store, of course. It has one of the largest libraries on the market, allowing you to purchase and download ebooks and audiobooks easily, directly from the app.
You can also synchronize notes you add to your books with Google Drive or access to unique sections like Bubble Zoom, a Google project in which you´ll find a library of comic books that uses machine learning to zoom-in speech bubbles, a great experience for reading comic books on smart devices.
This app brings together a community of beginning writers and curious readers, it provides you access to a huge library of free published and in-process books. Wattpad gives you a blog alike experience, where you can leave comments on each chapter or share your opinions with other readers.
Being its main objective building a community, Wattpad is an excellent channel for readers looking for fresh ideas and writers looking for an audience willing to share valuable feedback on their writing process.
Aldiko book reader has been on the market for a while now. It offers you a great variety of ebooks, from free classics to modern works. Use it to search for certain books or discover new ones, and nicely organize them into collections.
This app lets you customize your personal settings in terms of text sizes, brightness, layouts, margins, fonts and colors, or add bookmarks, highlights and notes. You can borrow books from public libraries as well.
Aldiko supports popular formats like PDF or EPUB. There is a free version containing ads and a Premium version without them.
Launched by Amazon in 2007, Kindle has become the most famous e-Reader in the market. The Kindle app enables features of this device to smartphones and tablets, having access to the Amazon Book Store with a vast library of more than 1,500,000 books, 1,400 of them free.
This app allows you to buy, download, organize your bookshelves and, of course, enjoy your reads. You can also, sync your reading progress across devices using your Amazon account without losing your last page, highlighted paragraphs or bookmarks.
NOOK is an e-Reader and also a reading app launched by Barnes & Noble. Being part of the largest bookstore in the U.S., it offers a selection of more than 3 million works including books, comics, manga, magazines, and newspapers.
The Nook app lets you customize your reading experience as well (text sizes, fonts, line spacing, margins, brightness). If you subscribe to the service, you can apply for discounts on the app.
These are some of the best Android apps for reading ebooks. Of course, there are many others worth mentioning like Kobo by Rakuten which stores more than 5 million titles; FBReader, a free app with many formats compatibility; or Comics that offers you a library of graphic novels, mangas, and comic books.
Now tell us, Which of these apps have you used? Will you add another Android app to this list?