Apps have improved our lives in all different ways, you can even say there is an app for any task needed to be done or at least make it easier. There are a lot of useful apps for filmmakers too, which can help them to perform their work or projects in a better way.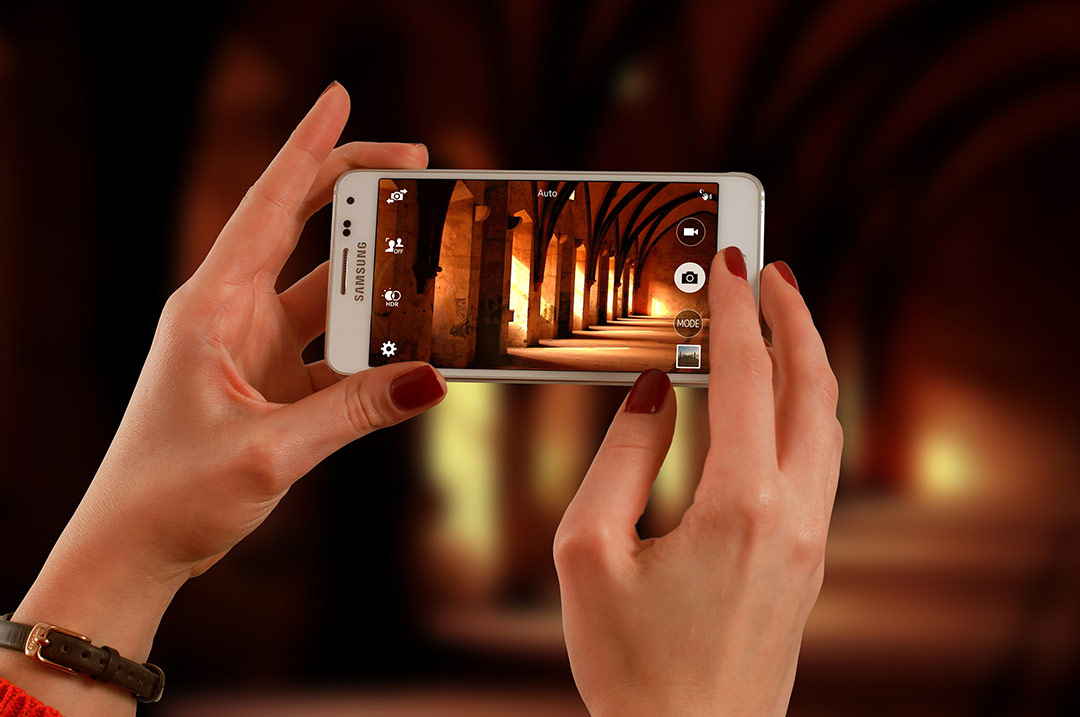 These apps are dedicated to help you expose correctly, monitor your work, get the perfect focus, add cool effects, record sound properly or even edit your videos directly from your mobile device. That said, we would like to talk about some of the best filmmaking apps out there for Android.
Kinemaster is a professional mobile video editor with a great set of features. In this app, the screen of your phone becomes an edit interface with a timeline and a tools wheel. Highly friendly to those with experience using popular editing softwares on desktop computers.
This app lets you use multilayers, audio filters, effects, transitions, and some others pro tools for editing. It has both, a pro and a free version with in-app purchases offering you additional features like visual effects, fonts, music and more transitions.
FiLMiC is an incredible tool that provides features of professional video cameras to your smartphone. It lets you control focus, exposure, white balance and zoom, but it also allows you to edit right away and share your work on social media.
FiLMiC Pro has provided filmmakers a powerful tool and some users have done amazing videos using this app. Each year, the company organizes the One World Film Contest, where they promote mobile filming and it is a required to shot at least 70% of the project using this app. It has a price of $14.99, so think how much you will use it before buying it.
Musemage is a great app with tons of cool features including video stabilization, green screen (blue screen in this case), color change, weather effects, real-time HDR and many camera lens filters, among others.
This is an excellent example of how apps can improve mobile photography and video recording. True to be told, this app created by Paraken was firstly launched for iOS, getting great reviews, and now it is available for Android users too.
An app made by the Hollywood Camera Work team, especially useful for Directors and Cinematographers. You´ll be able to create camera diagrams (adding floor plans lighting and production drawings) Shot lists, Storyboards or Pre-visualizations of characters, in order to plan all your scenes.
This is a free app if you use it one scene at the time, however, a $19.99 pro version expands your experience with unlimited use, file management, sharing/exporting and synchronization features.
An useful tool for directors, that allows you to visualize and preview your shots before recording them. It works similar to the traditional director's viewfinder, although with this app you are able to build an image gallery and add notes. Also, you can export the shots to incorporate them into your storyboard.
Cadrage simulates the framing and lens setups of some of the most popular cameras on the market. Tools like this can make easier the work of a director. Right now is has a cost of $15.46.
Nothing compares with the experience of shooting with a professional camera, however, it is good to know how we can take advantage of our smartphones by using these apps. There are certainly useful tools that can help users create awesome videos with quick editing tools.
Do you think these apps are really helpful for filmmakers? Which other apps would you add to this list?