Will be mobile learning the future? The use of technology in our daily lives allows us to improve differents fields of the society. One of them, is the education field, where the process of teaching and learning is, since some years ago, interacting with different digital platforms.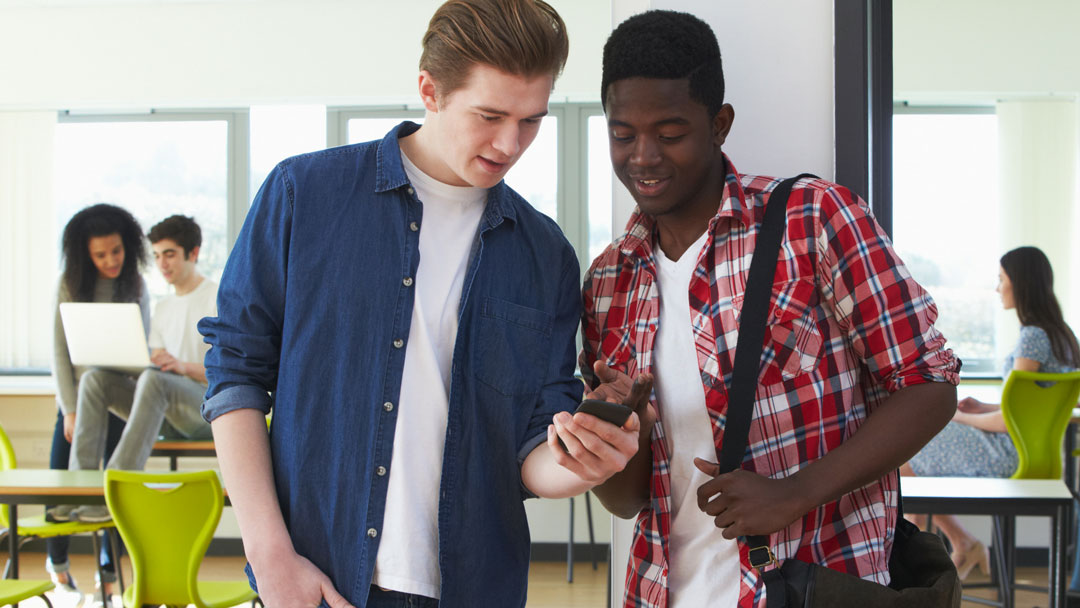 Mobile learning, known as m-learning, is a platform that facilitates equal opportunities for all allowing learning to be accessible anywhere and anytime.
By only using their mobile devices, workers or students can access education and interact with others learners to share information and expertise.
Characteristics of mobile learning applications:
Each application developed for m-learning has their own implementation strategies and specific features. The mobile application development depends mainly on these characteristics: user interface, targeted mobile devices and interoperability features.
Obviously, a mobile learning system requires a mobile learning device. Apps developed for this regard should provide the framework that helps to run all types of content, like texts, images, audios or videos.
It´s important to point out that in a m-learning application you have to take note of the interaction of these 3 subjects: trainer or instructor, learners or students and the application developer.
That´s why understanding the construction of a mobile learning module can be helpful to develop a m-learning app.
You have to keep in mind that m-learning is not only about the technology, it's mostly about the learner. The learner is mobile and is at the center of the learning process, and the technology is only the way that allows the learner to acquire knowledge in any context.
In this interaction, some specific roles of the Developer in the mobile learning applications´s  process are to:
Develop a framework where the content created by the trainer can be pre-formatted to the learner when they launch the application
Design pervasive user interfaces for accessing the content, assignments or tests related to the course.
Provide the communication platform for trainer-learner interaction within the app.
Developing an useful application for Mobile learning
Mobile learning uses different support material like videos, digital books or academic social networks but the applications are indispensable to support it.
These applications should include things like interactive questionnaires, multimedia content and some interaction mechanism among users.
Some ideas you can work on to develop your m-learning app are:
Students´s management and storage
Notes administration and interactive slates
Lectures and presentations
Some examples of applications for mobile learning are: Power School Mobile, Socrative Teacher or Additio. Others like Squid or Evernote can be a great support  as well, which students or teachers may use in their learning process.
Why develop an Android app for mobile learning?
Android offers the opportunity to build innovative applications with a rich set of user interfaces or support for broad range audio and video file formats.
That is why Android Platform provides the necessary tools and packages for designing the desired mobile learning application for mobile devices.
If you're interested in developing mobile learning applications then you shouldn't miss the opportunity to improve your knowledge as an Android Developer. Definitely, m-learning can be an excellent way to enhance the learning experience.