Live TV apps for Android have played an important role in the new ways users consume television.
It is well known that the way people consume media and entertainment has changed in the last years. It has become easier for the audience to watch their favorite content right on their mobile devices.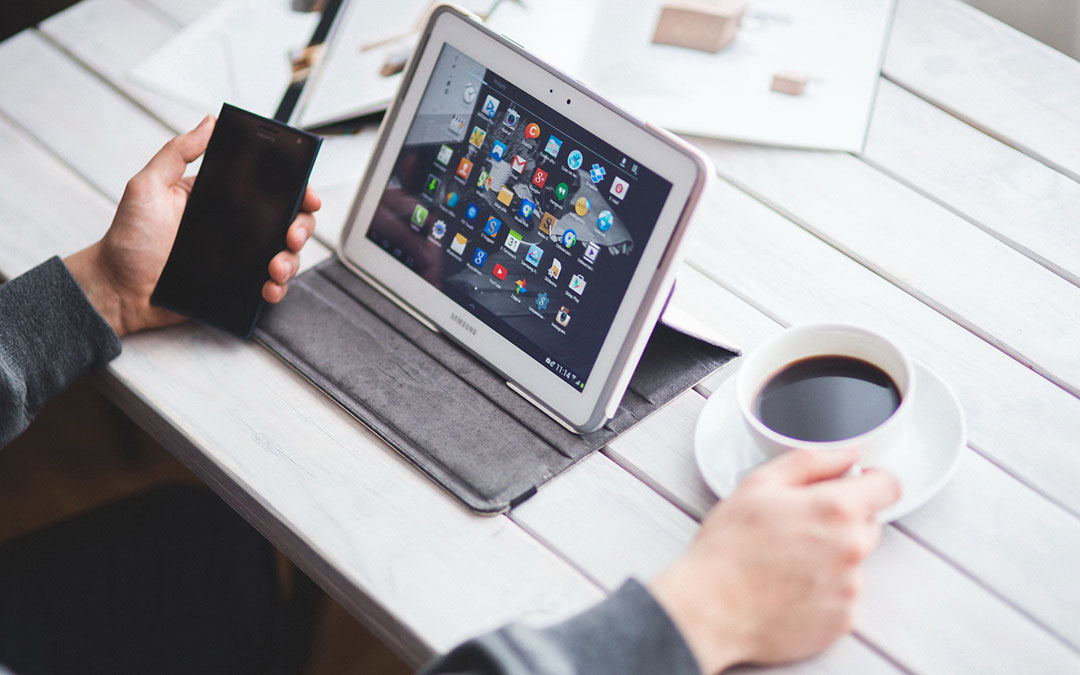 Certainly, one of the industries that has changed the most is Cable Television, with many TV services options for the joy of consumers.
Many former traditional pay-TV users, known as cord-cutters, have decided to cancel their multi channel television subscriptions, and move to internet-based services. According to research firm eMarketer, the total number of people who will have cancelled pay-tv services by the end of 2018 in the U.S. will rise to 27 million.
This same study indicates that by 2021, the number of cord-cutters and cord-nevers (people who have never had pay-tv) will practically be the same, resulting in more than 80 million not using traditional pay-tv services at all.
With this data in mind and knowing these applications will be more commonly used, we would like to make a review some of the best TV services and apps available for Android:
Sling TV
A highly customizable service that comes with a large list of supported devices, including Google Chromecast and Android TV. Sling TV offers two separate packages of 30 and 45 channels, by a cost of $20 and $25 per month, respectively.
Add-ons bundles include sports, news, comedy or kids channels are available too for a price. This can be a disadvantage for the platform, if you compare it with other services, making it more pricey. However, this "A la carte" feature might get you exactly what you are looking for.
Hotstar
Considered as the largest Video-On-Demand platform in India, Hotstar offers you TV serials and movies, and live sports in high quality to watch on the go.
They have a nice relive key moments feature that lets you go back on a live game and repeat the best plays of your favorite sports.
A nice mix of free and premium content including TV shows and movies (from both The U.S. and India) makes it one of the most completed services out there.
Hulu TV
Hulu Streaming service is perfect for those looking to get a combination of older shows and live TV. Its basic subscription comes with a cloud Digital Video Recorder (DVR) service up to 50 hours.
Regular Hulu offers you two packages: &7.99 (limited ads) and $11.99 (no ads), however, a Live TV subscription ($39.99/month) with 50 channels will give you access to regular Hulu as well. It offers add-ons bundles for an extra cost too.
Hulu mentioned that their developers have fixed some of the bugs users called out. Thanks to this feedback, the app now looks and runs much better.
YouTube TV
It was only a matter of time for Youtube to launch a TV streaming service. Its $40 per month subscription package offers you Live TV with more than 50 networks, local sports and news. Among its channels we find: ABC, FOX, NBC, ESPN, Fox Sports, Cartoon Network or Youtube Red Originals, to name a few.
They have an unlimited cloud DVR service, that no other service offers today, and up to 6 different accounts can be used with one subscription. You can have additional networks like Showtime or Sundance Now for an extra fee.
This Platform is likely to grow in the future, it counts with a great app design and one of the best streaming quality for a TV app.
Wrapping up
These are some of the best TV apps available for Android right now. There are other options like DirectTV Now or PlayStation Vue, however, we wanted to talk about the services with the higher rated apps. As we´ve seen, cord-cutters are expected to increase as users change the way the consume tv, where apps certainly have a vital role for this to happen.
What do you think about these live TV Apps for Android devices? Are you currently subscribe to one of them? If so, What has been your experience using these apps?