The new Google Pixel 3 was officially presented a few days ago, with the hope of becoming a serious competitor among its rivals. Although there's been a wide variety of rumors and leaks about this smartphone over the last months, they decided to make an event to show us all what it has to offer.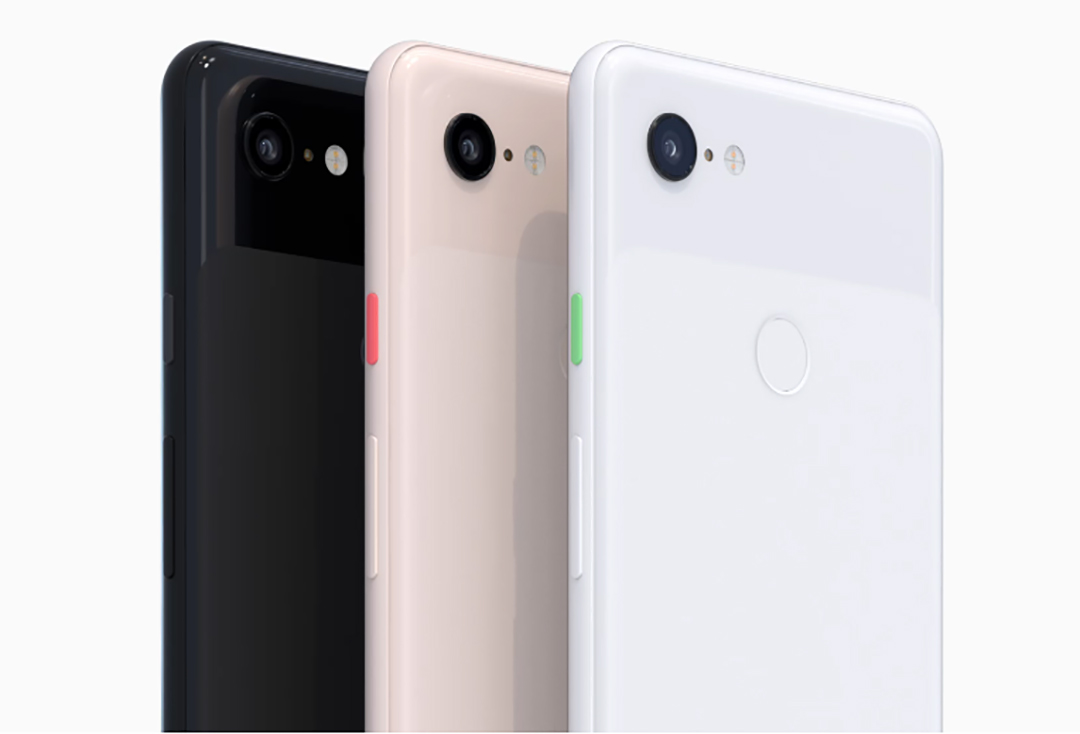 The Pixel 3 and Pixel 3 XL come with a Snapdragon 845 processor, 4GB RAM and whether 64GB or 128GB of storage memory. So, they come with the expected specs for a flagship phone nowadays, though they could've come with 6GB RAM.   
However, there are some other aspects to consider Google's Pixel 3 like its design, the camera improvements -it might be Google´s best camera ever- and features like the Call Screen.
Google Pixel 3 Design
The first thing we notice about the Pixel 3 is the replacement of aluminum for glass (on both the front and the back), giving it a better look in general. Judging by how smartphone makers tend to move when it comes to trends, this could mean the end of the aluminum flagship phone era.  
Both screen sizes are slightly bigger than the ones on Pixel 2 and Pixel 2 XL. On the Pixel 3 XL, there's a striking notch on the front that can be annoying for some people and classy for others.
The fingerprint sensor remains, and, speaking of keeping up with trends, again they will not come with a 3.5mm headphone jack, but a USB-C port instead.
Call-screening feature
The call-screening feature is definitely an interesting one. When a call comes in, there will be three options displayed for you: Answer, Decline and Screen Call. This last, allow us to have a transcript conversation with another person using the screening service.
First, our assistant will talk for us by saying we cannot answer the call, thanks to Google Duplex technology, then we´ll be able to maintain a transcript conversation with the person calling us.
Initially, it seems this feature will be available for the U.S. only but it is likely to spread soon to other countries.
Camera improvements, the big bet
Without a doubt, the strongest point of this smartphone is its camera. It has a 12 MP camera on the back, however, a second front wide-angle camera has been added this time to "get even more in our selfies", as they describe it.
A Top Shot feature helps us find the perfect shot. In case we end up with a photo where our eyes were closed or we appear out of focus, a Pick a better shot button will appear,  allowing us to scan for other frames with better outcomes.   
A new photo mode called Night Sight can improve our low-light taken photos by adding them significant color using AI.  
The new Google Pixel 3 will have a starting price (depending on the storage memory) of US$799, while the Pixel 3 XL will cost US$899.
You can watch the Made by Google 2018 event for more details about the Pixel 3 models:
So, What do you think about the new Google Pixel 3? Do you think it has what it takes to beat its competitors?