Nowadays, it´s possible to be informed about the latest news from all around the world no matter where you are. The information available could be overwhelming so you might have to choose a couple of options to stay up to date.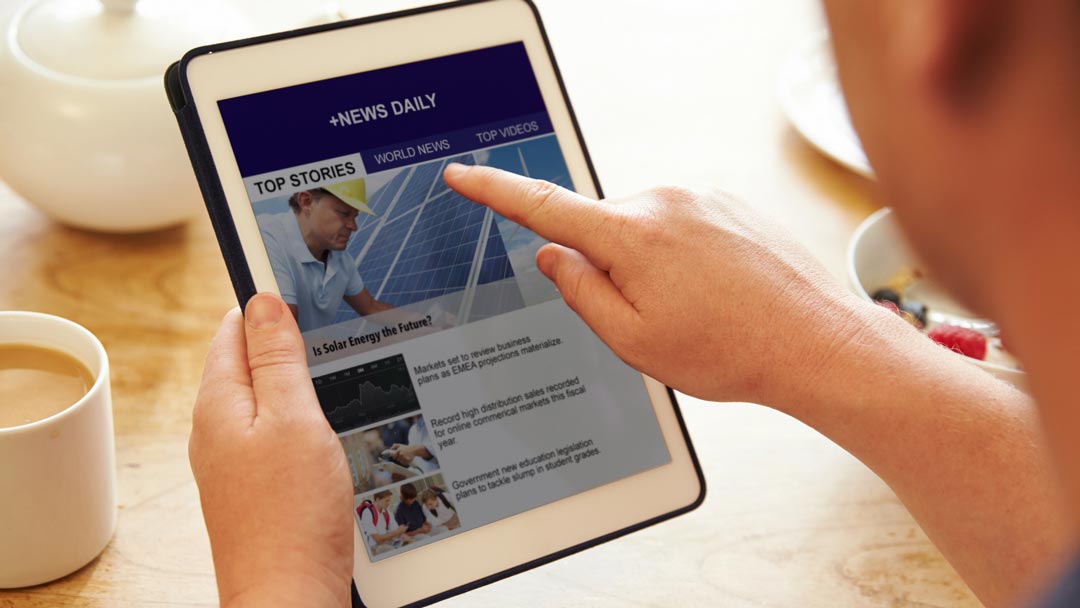 This could get easier just by installing an app on your phone. That's why we´d like to tell about the best options out there to get the latest news.
Flipboard
It´s been around for a while, creating a new type of reading experience on mobiles. Flipboard is highly customizable and has one of the best UI delivered by any app out there. It offers a generous amount of topics whether you're into politics, entrepreneurship or even green living.
This app is simple to use, you just select the topics you're interested in and it will show you its content based on your preview selection. With a magazine-style layout, Flipboard presents the most exciting stories by flipping through pages.
News Republic:
News Republic offers a collection of articles based on trends and personal interests without you having to select them, it learns about your preferences as you use it.  News Republic delivers breaking news headlines on a well-designed and easy-to-use application.
This app can also be used to create your own daily news digest, so you can casually check the headlines without having to delve in the full article.  If you have limited time or in a hurry, this is definitely a worth-having app.
SmartNews:
SmartNews brings you trending stories displayed in different categories at the top of the screen. This app is very simple and intuitive to use, by swiping from left to right or moving between different categories as you read the latest headlines. The news are selected from both newspapers and online new sources.
It also lets customize and tweak your experience by adding and reordering channels to suit your needs. SmartNews gives you a well-rounded view on the day´s events.
Google News & Weather:
This app offers a wide variation of new stories from multiple sources, up to 75,000 publications. Google News & Weather is a simple app with a headline carousel, and just by swiping into categories you can access to different news such as culture, weather, economics and some others.
Just to keep in mind, it lacks some customization options, however, it is an app easy to use and it allows a quick approach to the most relevant news.
News360:
One of the most recent apps, News360 is a personalized news reader where you can search for your favorite topics or specific news sites and make your own list. For a more personalized feed you can connect the app to your Facebook, Twitter or Google Plus account. It also allows you to save stories so you can read them later .
As an interesting feature, you can like or dislike the stories you read. While using it, News360 learns to select stories that you are more likely to find interesting or important. This is definitely a must-have app when it comes to news.
So, these are some of the top news apps you must know about. Of course, there are others  like AP Mobile, INKL, MSN News and more. Make sure to check them out and let us know which is your favorite and why?