We show you the best Android applications for illustrators. There are many applications that illustrators can find useful to draw directly from their smart devices.
As artists, illustrators know inspiration often comes unexpectedly. Sometimes we might get focused in our home or office, but other times we might get it on the street, and it is at these specific moments that it comes handy to carry on a smartphone rather than a graphics tablet.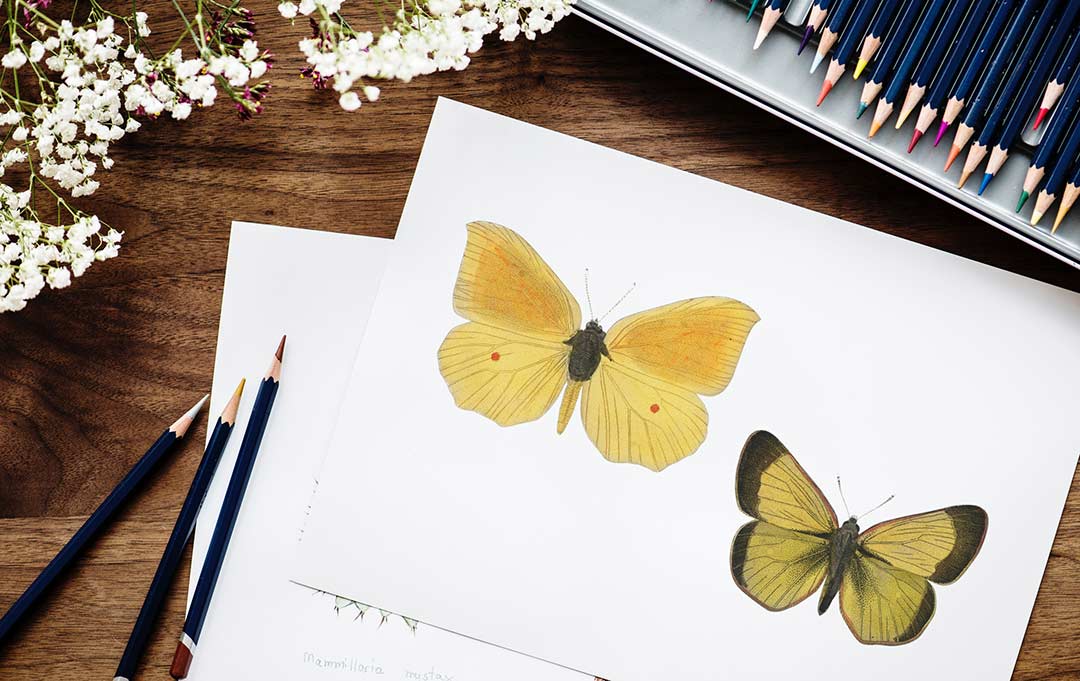 For those who choose to illustrate on a digital format right away, and think that trying to remember the idea once you get home is not an option, we present the top 5 Android apps illustrators must try.
This app is distinguished because its drawing tools allow you to create realistic illustrations. It has a variety of pencils, easy-to-edit layers, and watercolor functions. You can import photos from your library and merge them with your drawings.
The app has a camera option to capture the process of drawing and a recording audio option, useful to create tutorials. It is a very intuitive app that has a very easy to learn interface.
It has both, a freemium and a pro version, and the difference between them is the number of tools available such as brushes sizes and shapes, colors and opacity tones.
Certainly, most creative professionals are familiarized with Photoshop. This app contains its basic tools: Adjust size brushes, coloring and opacity functions, among other settings.
One of the advantages of this application is the compatibility it has with Adobe softwares. All the layers and details created on the app can be saved, allowing you to open your work later on your computer.
Softwares like Capture CC, Photoshop CC and, Illustrator CC, quite popular in the illustrators´ community, are compatible with Sketch. Also, being an Adobe application, you have the opportunity to use Creative Cloud services and libraries.
ArtFlow is a very intuitive and easy to use application. It works with layers and has brushes, smudge, fill and eraser tools for you to sketch and paint. It also has editing image features like blurriness, saturation or brightness.
The app is compatible with pressure sensitive pens and it allows to import and export Photoshop files. The application is free, with a pro license as a in-app purchase.
This application is also part of the Adobe world, so it is compatible with Adobe softwares too. The difference between this one and Adobe Photoshop Sketch is that Illustrator allows to create vectors directly from the app.
It also has access to Adobe Cloud Libraries and it's compatible with Illustrator and Photoshop. Pressure sensitive pens can be used with this application too, you can start using the free version or buy the full experience of the pro version.
This application focuses on painting, but it also has drawing tools. Infinite Painter offers a variety of brushes, layers, blend modes and paper textures for backgrounds.
It makes easier the creation of seamless patterns, superior brushes and perspective guides. It is free for download and allows to export images in most used formats: .jpg, .png and .psd.
Finally, it is important to mention that some softwares, that you might have already used in your computer, have their own app, so make sure of that before using a different service in order to reduce the chance of incompatibility issues.
In any case, with these applications, you won't have to wait to use a computer to sketch your ideas. Apps like these been created to encourage users to develop their creative side by using what people carry most of the time: their smartphones.
So, What do you think these options for illustrators? Do you have other apps to recommend?