Android´s platform dedicated to wearables devices and smartwatches has started to experience a few changes that, no matter how small they could appear, must be reviewed so we can fully understand where Google is heading to with this technology.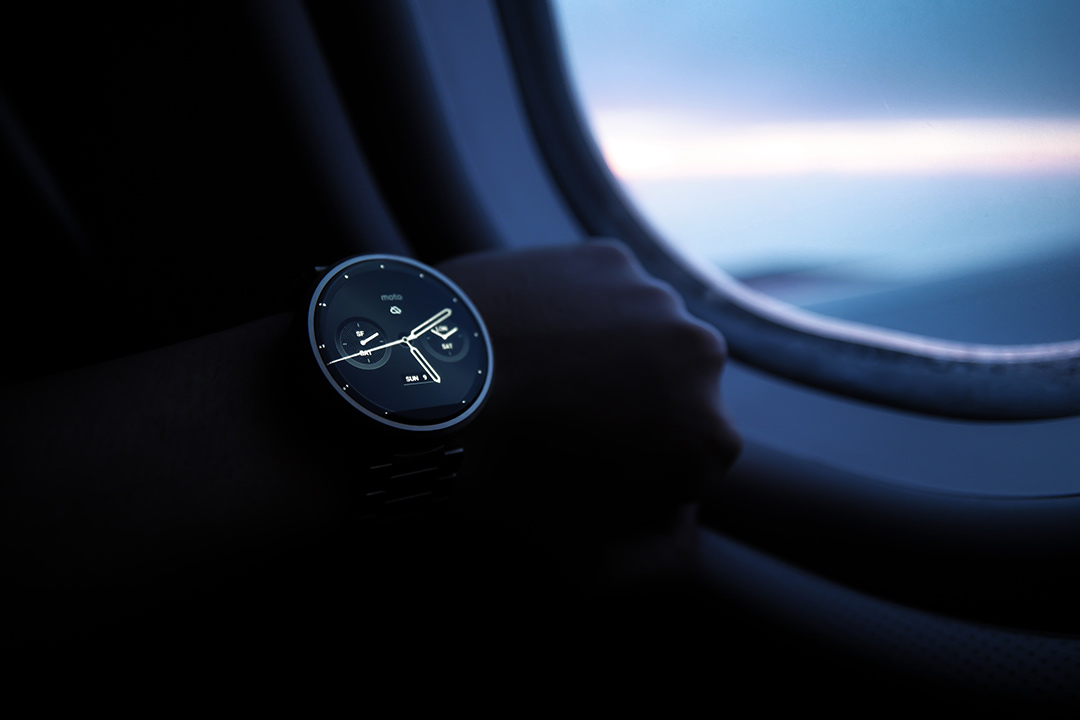 Watches are the quintessential garment in this matter, and according to Google's own data, there are more than 50 smartwatches powered by Android in the market today, almost half of them were released last year.
In addition to their efforts to help more of these devices being launched, there is meaningful data about its users too, as there has been an increase of iOS users to the point that 1 out of 3 people using Wear OS pair their watch to an iOS phone.
Wear OS by Google
That's the main reason why they decided to rename the brand from Android Wear to Wear OS by Google, making it clear it is not only compatible with Android devices since many iPhone users look forward to get a smartwatch supported by Google technology.  
We've talked before about how wearables have dabbled in our lives, related to how we manage our fitness, health or daily routines.  
At Google I/O 2018, Dennis Troper, Product Director of Wear OS, mentioned how people tend to use their smartwatches way more different from how they use their smartphones, as users interact with the latter devices more sporadically.    
That's why, just like every new or updated project, Google aims at improving their products based on users´ behavior and needs, as well on the feedback from the developers´ community.
For the Wear OS environment, they detected three main points of improvement: Connection at a glance, Health and Fitness, and Google Assistant´s interaction.
Connection at a glance
Smartwatches help us to get notifications and stay connected without having the need of checking out our smartphones, therefore, our experience using this device must be as good as the one we have on our smartphone.
To accomplish this, Google worked on an adaptive text sizing and a darker background to make notifications-reading easier and quicker. Also, the watch face complications feature enables to have a series of icons representing a task previously chosen like knowing the weather, our agenda or calendar.
Health and fitness
Google has made some improvements to engage people who use their smartwatch to accomplish their fitness routine or to have a healthier life.
Now users have different features like the touch-lock, which avoids any involuntary action when you are doing your workout; the music media control allows you to manage your songs right from the Google Fit App; or the continuous heart rate monitor that keep the track of your vital signs throughout the day.
Google Assistant
We all know Google Assistant is a very important feature in Wear OS, and with the improvements, it will be easier to interact with your smartwatch.
Now we'll find smart suggestions to continue the conversation, offering us follow-up questions based on the context. Also, we´ll be able to hear the answer to our questions from the watch speaker or Bluetooth headphones.
Actions are coming to Wear OS too, meaning we´ll be able to control the smart devices in our homes directly from our smartwatch.
Finishing off
Many sources predict a possible Google Pixel Watch could be launched in a near future so we can see the power of Wear OS to its fullest. In the meantime, we are glad to hear about some of the advances this platform is having.
The Wear Os by Google move could represent a serious change in the wearable market, and hopefully, a potential niche for developers who wish to create all kind of amazing apps targeted to these devices.